Celebrate Energy Conservation Day With KDE Eco
---
Of the challenges humanity faces in its struggle to power modern-day civilization, energy conservation is one of the more difficult to achieve. But it is also the most worthy of pursuing, as ultimately many of the current sources of energy we depend on are finite.
That is why reducing the amount of energy we consume is a priority for KDE Eco. All KDE projects are Free Software, and Free Software entails transparency and user autonomy. The first has always provided users the opportunity to inspect and learn from how software runs; today, this transparency has been extended to include software's energy consumption when in use. The second allows Free Software users to install what they need on the devices they want, bypassing unnecessary and battery-draining spyware and bloatware while extending the lifespan of their hardware. Both combined give KDE Eco and Free Software developers the means to develop energy-saving improvements for applications and frameworks, to continue support for otherwise unsupported devices, and deploy exactly what people want and need.

Germany has declared 5 March Energy Conservation Day. Today we are inviting you to join us at KDE Eco! (Image: CC0)
Clearly, energy conservation for a small number of software products is not going to make any noticeable difference. But imagine if we start a trend; imagine conserving even small amounts of energy on every app, game, and framework; on hundreds of thousands of programs, running across millions of devices with continuous support. Users will enjoy longer battery lives and lower electricity bills. They can keep using still-functioning hardware, with greater personal savings yet reduced global C02 emissions by avoiding the unnecessary production and shipment of new devices. Most importantly, as a species we will use fewer shared resources while keeping humanity's digital civilization running.
You can be part of that.
Germany has declared 5 March Energy Conservation Day, and today we are inviting you to join us. Whether you are a user concerned with the carbon footprint of your computing usage, or a project looking to improve the efficiency of your software, visit our website to find out how to participate in KDE Eco and join us in our chat room to talk live to other members of the project.
See you on Energy Conservation Day!
Funding Notice
The BE4FOSS project was funded by the Federal Environment Agency and the Federal Ministry for the Environment, Nature Conservation, Nuclear Safety and Consumer Protection (BMUV1), who organize the Tag des Energiesparens (Energy Conservation Day). The funds are made available by resolution of the German Bundestag.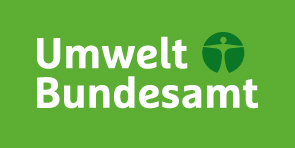 The publisher is responsible for the content of this publication.
1 Official BMUV and UBA-Logos are sent only by request at: verbaendefoerderung@uba.de